So Good To See Y'all Again!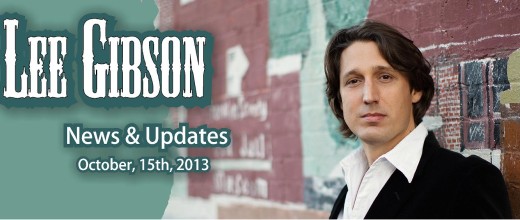 Thank you for sticking with me & my music over the years. It means a so much to me to have so many of you in my corner. It's been a while since I've emailed but since I'm an independent artist I've recently had to learn to wear a lot of new hats. Over the years I've been lucky enough to find a few friends & fans who continue to help along the way with some of those hats, too. Like you, I'm sure, I've had a few changes over the past year both personally and professionally. I've been blessed enough to work with some of my best friends while working on this & I've made some new ones since starting this album. You'd be hard-pressed to find a finer group of friend than this & you'll be able to read about them in the liner notes for the new CD!
Really? It's Finally Here?
Yes, the NEW CD is ready!! This is an 11-song album with all of the songs having being penned or co-written by me. In fact, we originally cut 16 songs for this one but had to cut a few from it & it feels much better that way. Like my debut album, I feel this one encompasses the Country & Americana spectrum very well. Each song holds a special meaning to me & I hope they will for you, too. You can pre-order your copy of my new self-titled here in CD OR digital downloads.
It seems like all I've been doing is visiting studios – whether recording, listening down, or approving the final mix. I've been in Nashville working with my long-time friend Art Ward (Century Music Group & Rukkus Room Publishing), Tom Harding and Dan Winnie (Tombstone Recording), and all of the amazing co-writers to make this CD even better than the last. I hope you enjoy each song as much & more than Somewhere Other Than Here. Maybe now, all the breath-holding & gray-haired stories can stop for a while.
New Travels & New Tunes
On Oct 19th, we will begin hosting a number of CD release parties & concerts throughout the Southeast. Some will be full band & a few will be solo or duo acoustic. I would personally love to have you at one or more of these shows. Likewise, I've been asked to open a number of shows for the legendary Country artist Ronnie McDowell on the American Legacy Tour. It's a 10-day, 10-city run from Birmingham to Little Rock to Kokomo & several places in between. A great number of all of these shows are very family friendly so load up the hippie wagon & join us at a show. Please check my tour schedule at www.LeeGibsonMusic.com/tourdates for all of these locations.
Unexpected But We Connected
One night at Nashville's music venue 12th & Porter, my girlfriend at the time took me to hear a long-time true artist "hero" of mine. She introduced us & he asked if I was performing & writing in town. I answered by saying every chance I get & I had actually wanted to open up this particular show that night but didn't have the nerve to ask. He quickly told me I should have asked & then he proceeded to set me up with a show later on opening for him & and even suggested we write together. I held it together but essentially my jaw was all but on the floor. Time passed, I called him, he'd call me at typical musician hours, & so forth to the point I thought that it was nice that he'd even offered but it didn't appear it would ever happen. I know, patience, young grasshopper. One day I called him for his advice & two hours later I find myself in his house writing with him & he's loving one of my ideas. In fact, he said "I'm likin' the $#@* out of that"! Aside from his critically-acclaimed debut album he has also had hits with Tim McGraw, George Strait, & Trace Adkins & here I am writing with him. It's been an experience getting to know him, hanging out with him & his family, & now I get to work with him on a professional level. My dream, if you will, of working with someone of his level turned into a friendship. One of these days soon we will finish a good song or two for my next CD, his next CD, another artist's project very soon, or just for grins. I love my life!
Pound Pets are Best!
This coming Saturday (Oct 19th) I will be hosting a benefit concert and CD release party for my hometown's Animal Harbor to help raise money for a new building since the old one sits in a flood plain, is a former hog auction barn which has never been adequate for its current use, and is now aging and becoming increasingly hazardous. Every dollar from every ticket sold goes directly to their building fund & those tickets are available at: http://www.eventsbot.com/events/eb354869708. Feel free to buy as many as you feel like & at the end of the night, we'll tally up the funds & write a big check to Animal Harbor!
Copyright © 2013 Lee Gibson Music, All rights reserved.
Don't forget to share this with your friends that love Country music.
Every time you repost, retweet, or forward it helps to build this crazy thing I get to call a career. Thank you!
Lee Gibson
LeeGibsonMusic.com